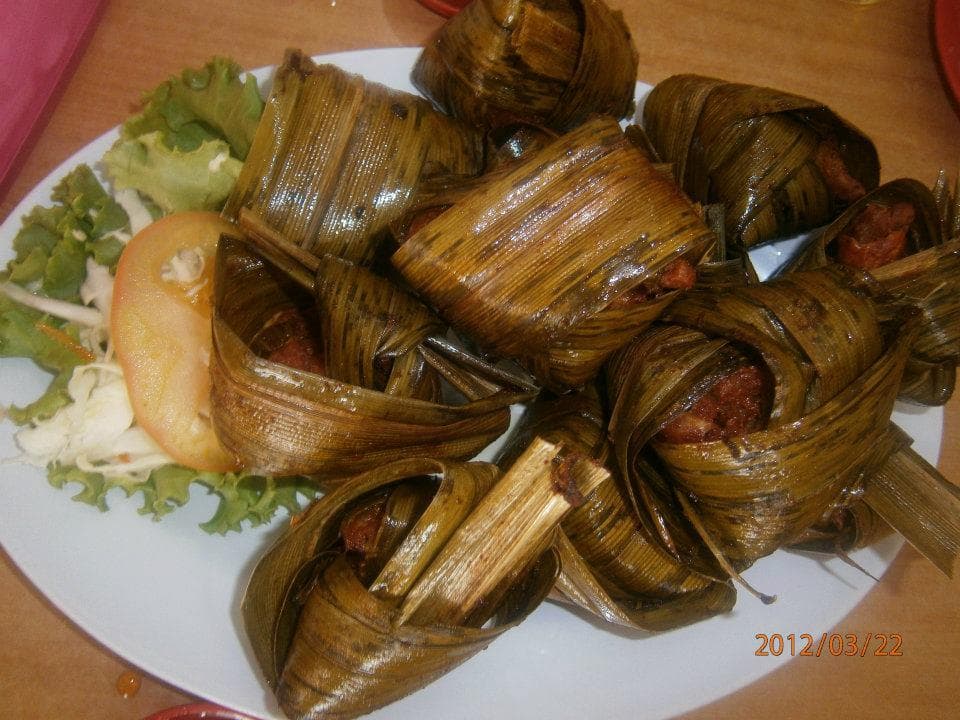 Image Source :
Facebook Chiang Rai Style Restaurant at Puchong
Location:
12A-01, jalan kenari 18A, Bandar Puchong Jaya, Puchong, Malaysia
Operating Hours:
Monday - Sunday : 10:30 AM - 2:45 PM & 5:30 PM - 9:45PM
Introduction :
Chiang Rai Style Restaurant is a popular Thai restaurant located in Puchong, Selangor. This restaurant offers a unique culinary experience, serving a wide variety of authentic Thai dishes that are expertly prepared by their experienced chefs. The restaurant's ambience is warm and inviting, with a traditional Thai decoration that transports you to the streets of Thailand. The menu features a range of classic Thai dishes such as Tom Yum soup, Pad Thai, and Green Curry, as well as more specialized dishes that are specific to the Chiang Rai region.
Location and Accessibility :
Chiang Rai Style Restaurant is conveniently situated in the bustling district of Puchong, Selangor. Its central location makes it easily accessible to both locals and visitors alike. Situated in close proximity to major roads and transportation hubs, getting to the restaurant is a breeze. Whether you're driving or taking public transportation, you'll find ample parking facilities nearby and convenient access to public transportation options.
Operating Hours :
Chiang Rai Style Restaurant welcomes guests seven days a week, offering generous operating hours to accommodate different dining preferences. From Monday to Sunday, the restaurant opens its doors from 10:30 am until 2:45 pm for lunch service, and then reopens from 5:30 pm until 9:45 pm for dinner service. Whether you're craving a flavorful Thai lunch or seeking a delightful evening meal, Chiang Rai Style Restaurant provides a flexible schedule, allowing patrons to indulge in their delectable Thai cuisine throughout the day.
What to expect :
As a customers who is visiting Chiang Rai Style Restaurant can have certain expectations based on its reputation and the nature of a Thai restaurant. In my opinion, I think that customer normally can expect Chiang Rai Style Restaurant to serve authentic Thai dishes that capture the true flavors and essence of Thailand. They anticipate the use of traditional Thai ingredients, spices, and cooking techniques to deliver a genuine culinary experience. Besides, I also expect the restaurant to prioritize freshness and deliver well-prepared, flavorful dishes. I will anticipate a diverse menu featuring a range of Thai dishes to cater to different preferences as I expect classics like Pad Thai, Green Curry, and Tom Yum soup, as well as regional specialties from Chiang Rai.
Conclusion :
In conclusion, Chiang Rai Style Restaurant in Puchong, Selangor, is a highly regarded Thai dining establishment that offers an authentic and delightful culinary experience. With a menu showcasing a wide range of traditional Thai dishes, including regional specialties from Chiang Rai, the restaurant aims to please even the most discerning palates. The use of fresh ingredients, genuine Thai flavors, and skilled culinary expertise ensures that each dish served is a true representation of Thailand's rich culinary heritage. Moreover, the restaurant's convenient location, accommodating operating hours, warm ambience, and friendly service further enhance the overall dining experience.