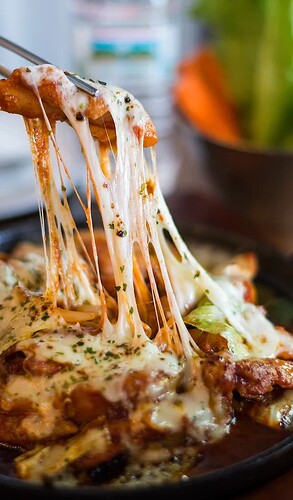 Image Source :
Hwa Lyuk Korean Bbq
Location:
2-1 First Floor, Jalan Puteri 2/2, Bandar Puteri Puchong, 47100 Puchong, Selangor
Operating Hours:
Monday - Sunday : 10:30am - 10:00pm
Introduction :
Hwalyuk Puchong Korean BBQ is a delightful culinary destination for Korean food lovers in Puchong, Selangor. Located in the vibrant city, this restaurant offers an authentic Korean BBQ experience with its wide array of mouthwatering grilled meats, flavorful side dishes, and traditional Korean delicacies. The warm and inviting ambiance, coupled with the attentive and friendly staff, creates a welcoming ambience for diners to enjoy a memorable dining experience.
Location and Accessibility :
Hwalyuk Puchong Korean BBQ is conveniently situated at 2-1 First Floor, Jalan Puteri 2/2, in the bustling area of Bandar Puteri Puchong, Selangor. The restaurant enjoys a prime location, making it easily accessible for both locals and visitors. Whether you're driving or using public transportation, reaching Hwalyuk Puchong Korean BBQ is a breeze. The restaurant is well-connected with major roads and highways, allowing for smooth navigation. Ample parking facilities are available in the vicinity, ensuring a hassle-free experience for customers.
Operating Hours :
Hwalyuk Puchong Korean BBQ welcomes customers throughout the week, offering generous operating hours from Monday to Sunday. You can indulge in their delectable Korean barbecue delights and dining experience from 10:30 am until 10:00 pm. Whether you're looking for a satisfying lunch or a delightful dinner, Hwalyuk Puchong Korean BBQ is ready to serve you with their flavorful menu and warm hospitality.
What to expect :
Customers visiting Hwalyuk Puchong Korean BBQ can expect an authentic and satisfying Korean dining experience. The restaurant is known for its high-quality and flavorful Korean barbecue, offering a wide selection of marinated meats, fresh vegetables, and accompanying side dishes. Customers can enjoy the interactive and fun experience of grilling their own meats at the table, creating a personalized and enjoyable dining experience. The attentive and friendly staff ensure excellent service and are knowledgeable about the menu, assisting customers in choosing the right dishes and providing recommendations. With a cozy and inviting ambience, Hwalyuk Puchong Korean BBQ is a popular choice for both casual outings and special occasions, offering a memorable and delicious dining experience for all Korean food enthusiasts.
Conclusion :
In conclusion, Hwalyuk Puchong Korean BBQ is a must-visit destination for Korean food lovers in Puchong, Selangor. With its prime location, extensive operating hours, and delectable menu offerings, this restaurant provides a delightful experience for customers seeking authentic Korean cuisine. From the interactive grilling experience to the attentive service and flavorful dishes, Hwalyuk Puchong Korean BBQ ensures a memorable dining experience that will leave customers satisfied and eager to return.