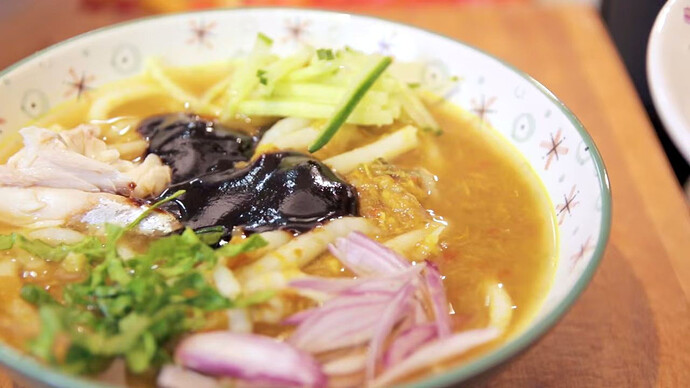 image credit :
nyonyacooking
INGREDIENTS
mackerel(s) 250 g
water 2 L
chilli peppers (dried) 7
shrimp paste (dried)5 g
turmeric (fresh) 5g
galangal 10 g
shallot(s) 4
lemongrass stalk(s) 1
Vietnamese coriander/daun kesum 5
80g tamarind paste
salt
sugar
shrimp paste (petis udang)
calamansi
lettuce
shallot(s)
peppers (fresh)
cucumber(s)
pineapple cubes
DIRECTION
Cook fish in water at low heat for 10 minutes. Then, remove fish. Sift broth to remove impurities. Leave them aside.
Blend dried chillies, shrimp paste, turmeric, galangal, shallots and lemon grass. Add a bit of water to ease the blending process. Then, add blended ingredients into a pot of boiling water. Once water boils, add Vietnamese coriander and turn the heat down to let it simmer
Remove flesh from the fish. Discard the skin and bones. Mash half of the flesh with a fork
Add fish broth into soup. Increase the heat. Add tamarind paste and mashed fish. Bring to boil
Allow the soup to simmer at low heat for 15 minutes. Add salt and sugar to taste. Shortly before serving, remove Vietnamese coriander from the soup
Blanch noodles with hot soup. Place noodles into a bowl and top it up with laksa broth, shrimp paste ('petis udang'), pieces of fish, slices of lettuce, cucumber, pineapple, shallots and chillies. Garnish with mint leaves and half a Calamansi lime.