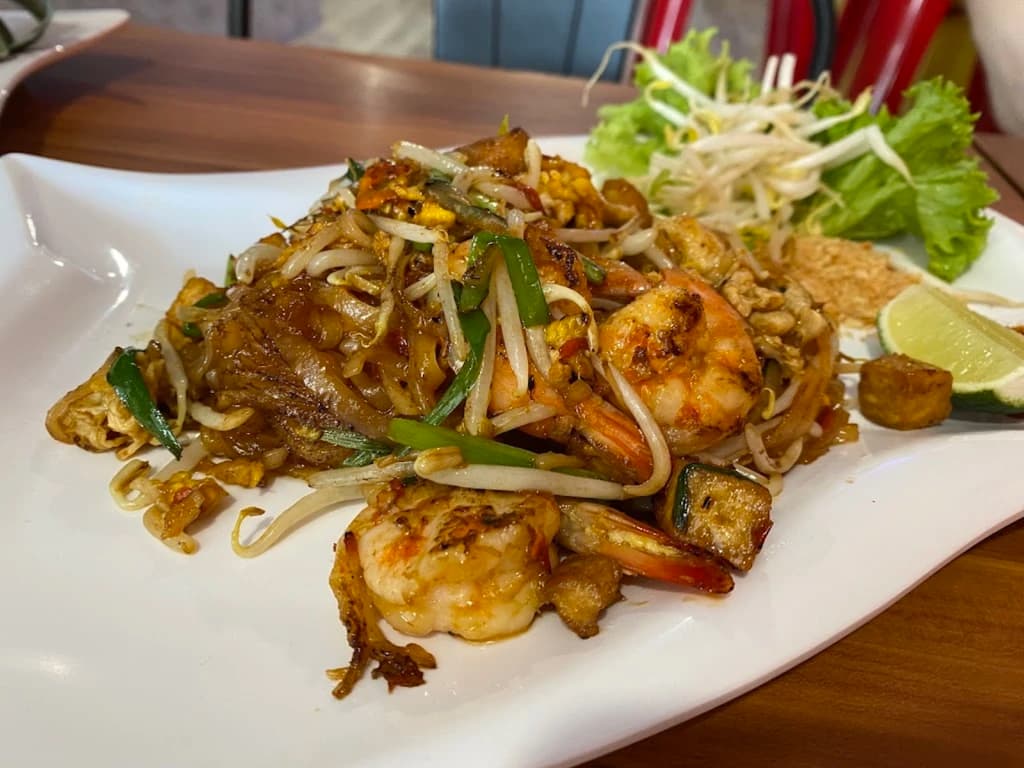 Image Source: CozyBerries
Location:
20G, Jalan Puteri 2/5, Bandar Puteri, 47100 Puchong, Selangor
Operating Hour:
Wednesday-Monday 11:30 am–12 am
Tuesday Closed
Introduction:
Welcome to AroiThai Thai Street Cafe @ Puchong, where the vibrant spirit of Thai street food comes to life. Nestled in the heart of Puchong, our cafe is a bustling culinary hub that brings the authentic taste of Thailand's bustling street markets straight to your table.
What to Expect:
At AroiThai Thai Street Cafe, expect a tantalizing array of traditional Thai delicacies prepared with a modern twist. From the iconic Pad Thai to flavorful green curries and exotic desserts, our menu is a celebration of Thailand's diverse and spicy flavors. Anticipate the aromatic blend of herbs and spices, the freshness of quality ingredients, and the artful presentation that defines the essence of Thai cuisine.
Conclusion:
In conclusion, AroiThai Thai Street Cafe @ Puchong promises an immersive Thai culinary experience. With our dedication to authenticity, expect not just a meal, but a journey through the lively streets of Thailand. Whether you're a spice enthusiast or someone new to Thai cuisine, our cafe invites you to savor the rich, aromatic, and savory delights of Thailand in every bite.