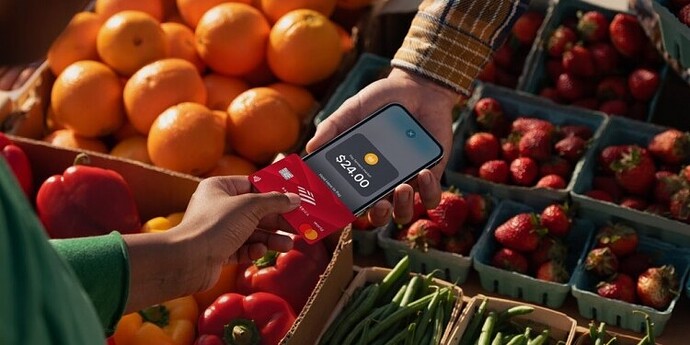 Apple merchants in the U.S. will soon be able to use Tap To Pay—its new capability where businesses can use the iPhone as a payment terminal for contactless payments. This capability is already a thing on Android smartphones with NFC so it looks like Apple is a little late to the party.
"As more and more consumers are tapping to pay with digital wallets and credit cards, Tap to Pay on iPhone will provide businesses with a secure, private, and easy way to accept contactless payments and unlock new checkout experiences using the power, security, and convenience of iPhone," said Jennifer Bailey, Apple's vice president of Apple Pay and Apple Wallet.
According to Apple, Tap To Pay will let both small business merchants and large retailers in the U.S. to use their iPhones to accept Apple Pay, contactless credit and debit cards, as well as other digital wallets by just a "simple tap on their iPhone—no additional hardware or payment terminal needed". Once the feature becomes available, merchants will be able to unlock contactless payment acceptance through a supporting iOS app. However, in order to use the feature, merchants would need to make sure that their iPhone device is at least the iPhone XS as it won't work with an older iPhone.
In the U.S., Apple Pay is already accepted at more than 90 percent of retailers—so it should be an easy transition for the Americans. They'd, however, need to wait a little while before the feature becomes available, as Tap To Pay will only roll out there later this year.
As for Malaysia, Apple Pay is still not yet a feature we can use—so we can't fully utilise Tap To Pay even if it did show up here. The Tap To Pay feature is already possible on Android smartphones in Malaysia since 2018 via PayNet. Samsung also did launch a similar feature for Samsung Pay in 2019, which is currently available in select markets.
source: soyacincau