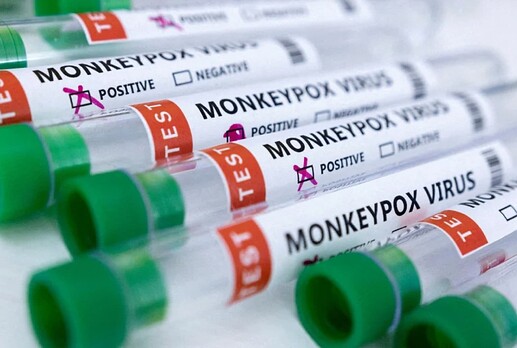 KUALA LUMPUR: There are adequate public health safeguards in place to prevent the spread of monkeypox, but health experts suggest that those returning from abroad report any symptoms related to the virus immediately.
Universiti Putra Malaysia epidemiologist and biostatistician Associate Professor Dr Malina Osman said individuals who frequently travel are responsible for providing information if an infection occurs.
"In my opinion, safeguards have been put in place by the Health Ministry and they should be adequate at points of entry.
"But it also depends on the travellers declaring any risks or symptoms of infection honestly," she told the New Straits Times.
Even though recent reports indicated that monkeypox transmissions primarily occur through sexual intercourse, Dr Malina said that based on its mode of transmission which is close direct contact, the virus could be transmitted to other groups, particularly children.
She added that the optimal safety measure to prevent monkeypox is having a vaccine available in the country, but this depends on the potential risk in the community.
"If the risk remains low, conventional prevention through appropriate socio-behavioural modification is adequate. The risk of death is low, as the infection has exhibited only mild to moderate symptoms and most are resolved without complications.
Dr Malina said following the existing Covid-19 standard operating procedures would also reduce the transmission of monkeypox.
Echoing Dr Malina was public health expert and epidemiologist Datuk Dr Zainal Ariffin Omar, who said the current risk of monkeypox in the country will be from those returning or travelling from affected countries.
However, he said there was no need to be alarmed as the existing public health surveillance and detection was effective.
"We should continue with public education and advisories on monkeypox for healthcare personnel and the public to raise awareness so it is more easily detected.
"Due to the Covid-19 pandemic, I think Malaysians are prepared in the case of another virus outbreak."
Up to Aug 2, more than 70 countries have reported monkeypox cases, with 23,200 cases confirmed worldwide since the virus outbreak in May.
In Southeast Asia, three countries have reported cases of monkeypox, namely Singapore with 12 cases, Thailand with two cases, and the Philippines with one case.
Nine people who contracted the virus in Africa, India, Brazil and Spain have died.
Universiti Malaya professor of epidemiology and public health Professor Dr Sanjay Rampal said it would be a matter of time before Malaysia records its first monkeypox case after the World Health Organisation declared monkeypox a global health emergency recently.
"The factors driving the transmission of monkeypox are different from that of Covid-19.
"The route of transmission for Covid-19 was mainly airborne, whereas the primary route for monkeypox is through close contact.
"This means the range of prevention activities will not be identical. We live in a global village, and it is just a matter of time before we have monkeypox cases in Malaysia."
Dr Sanjay, however, said the current public health services could prevent widespread monkeypox transmission in the country.
Source: New Straits Times