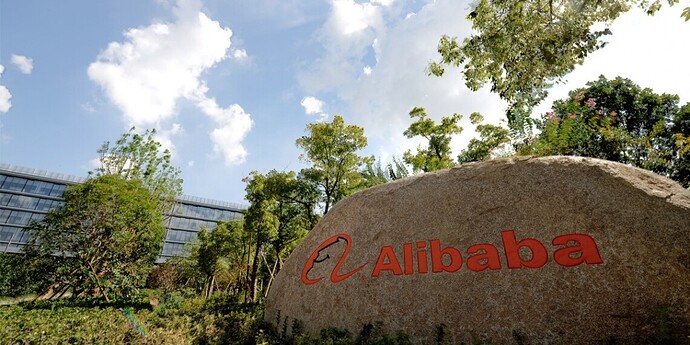 Alibaba.com is teaming up with the Malaysia External Trade Development Corporation (MATRADE) and Malaysia Digital Economy Cooperation (MDEC) to launch the Pandemic Recovery Support Program. This program is meant to help small to medium-sized enterprises (SMEs) in Malaysia boost their eCommerce abilities, which would be especially helpful to businesses heavily impacted by COVID-19.
Alibaba.com Seller Training E-Course (ASTE)
The program includes complimentary access to the Alibaba.com Seller Training E-Course (ASTE), a two-day online program spanning 12 hours of online modules, as well as advice from expert online sellers. They plan on providing up to 1,000 SMEs with this program, equipping them with hands-on eCommerce skills.
The ASTE training is worth USD 2,000 (about RM8,376) and was previously only open to paying customers of Alibaba.com.
Additionally, participants of the program will get more benefits like membership discounts, up to USD 500 (about RM2,094) keyword advertising credit and a free Value-Added Services (VAS) voucher worth USD 600 (about RM2,512).
"Alibaba.com is firm in our commitment to making it easy for companies in Malaysia to do business anywhere. With the global B2B eCommerce market valued at USD23.9 trillion and growing, we want to help local SMEs get prepared for the shift of global trade towards eCommerce and emerge stronger from the pandemic," said Stephen Kuo, Head of Asia Pacific, Alibaba.com. "ASTE aims to help lower the barrier for SMEs to get online. We have also been working with our local channel partners to provide support to our sellers through hands-on assistance, knowledge-sharing webinars and expert insights," he continued.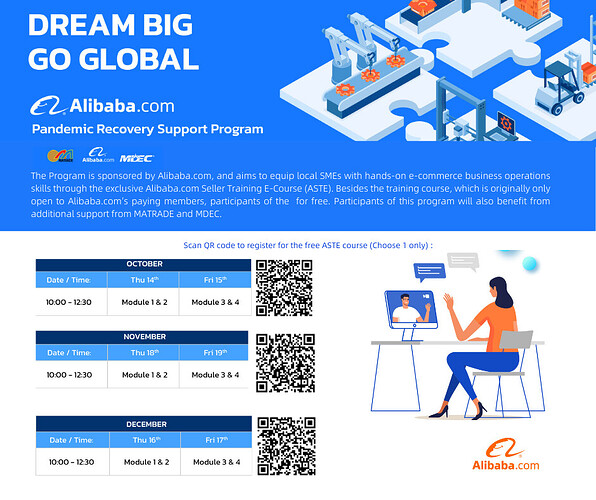 If you want to participate, you can scan the QR code for your chosen corresponding month and get all four modules for free. Spots for October, November, and December are available. The program is open to Malaysian SMEs from any industry, be it agriculture or electronics.
After completion, you will receive an e-certificate proving you have completed the training modules.
If you are interested but still unsure, you can register for one of the Open Day sessions on the 7th or 13th of October on their Facebook page.
source: soyacincau