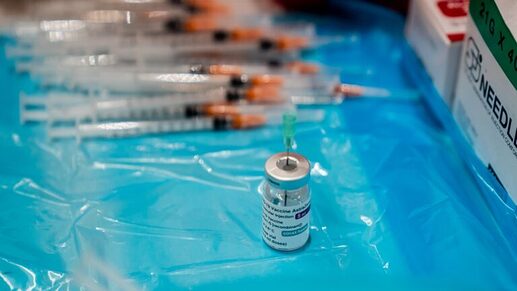 The Royal Malaysia Police has arrested two local individuals suspected of offering and selling COVID-19 vaccines on Facebook and over phone calls. According to Bukit Aman Commercial Crime Investigation Department director Datuk Mohd Kamarudin Md Din, they have arrested a 26-year-old man and a 27-year-old woman after a police report was lodged by a medical officer on Monday.
It is reported that the suspects were offering COVID-19 vaccine packages at RM450 for locals and RM800 for foreigners. Investigation revealed about 30 individuals have been contacted about the offer and 10% have expressed interest in buying the vaccine package.
It is said that interested customers were told that they would be registered into the Selangor COVID-19 vaccination programme (SCVP) through the SELangkah application. They were told that they would only have to pay after their names have been listed as vaccine recipients in the application.
Mohd Kamarudin said registration for the SCVP was only available for companies and it isn't open to private individuals just yet.
Selangor is expected to begin its vaccination program in July with its first batch of 2.5 million vaccine doses that have been procured by the state government. 500,000 doses will be distributed for free to 250,000 primary recipients identified by the state which include the elderly and industry workers in the manufacturing and services sector. This will be followed by employers or business operators who are looking to vaccinate their workers.
Selangor Menteri Besar Amirudin Shari also said that if there is a surplus from the current order, they will use the vaccines for other groups including children under 18 years old. The state government will discuss with Federal Government on fees that will be charged to administer the vaccines.
The police urged the public to be wary of potential scams and syndicates who are trying to reap easy profits from individuals. The public is also advised to report any fraudulent sale of the COVID-19 vaccine to the police.
If you want to get the jab for free, you can sign up for the National Immunisation Program. It's available to everyone in Malaysia including both citizens and non-citizens. You can register via MySejahtera, through vaksincovid.gov.my or call in at 1-800-888-828.
A few months ago, a fake ad of Pfizer COVID-19 vaccines being sold on Shopee went viral. At that time, the Ministry of Health had issued a reminder that COVID-19 vaccines are not sold in the open market and it is currently offered only via the Ministry of Health. Shopee had clarified that the image is not real and it was a doctored image that started from a tweet.
Source: SoyaCincau