Which 5G phones are available?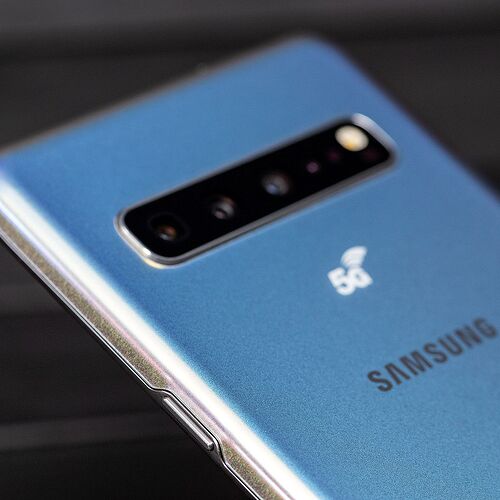 A number of 5G phone announcements were made in 2019 and early 2020 and we expect more to come throughout the year and beyond, however not all handsets are available on all carriers.
In the US, most carriers support the Samsung Galaxy S20 range, Samsung Galaxy S10 5G, Samsung Note 10 Plus 5G, and LG V50 ThinQ 5G. Sprint exclusively offers the OnePlus 7 Pro 5G, while T-Mobile has the OnePlus 7T Pro 5G McLaren Edition. The lone 'affordable' 5G option remains on Verizon as the phones compatible with Motorola's 5G Moto Mod, which include the mid-range Moto Z4, Moto Z3, and Moto Z2 Force
Verizon and AT&T are also supporting 5G mobile hotspots, which provide faster but not top speeds to existing 4G LTE phones.
For those in the UK, you can currently get hold of twelve 5G phones; the Samsung Galaxy S20 5G, Galaxy S20 Plus 5G, Galaxy S20 Ultra 5G, Galaxy S10 5G, Oppo Reno 5G, OnePlus 7 Pro 5G, Xiaomi Mi Mix 3 5G, Huawei Mate 20 X 5G, the LG V50 ThinQ 5G, the Samsung Galaxy Note 10 Plus 5G, the OnePlus 7 Pro 5G, and the massive Samsung Galaxy Fold 5G.
What will 5G networks mean for me?
Faster download and upload speeds
Smoother streaming of online content
Higher-quality voice and video calls
More reliable mobile connections
Greater number of connected IoT devices
Expansion of advanced technologies - such as self-driving cars & smart cities
Is 5G safe?
Yes. Although some concerns have been voiced about the tech by anti-5G campaigners, particularly with regards to radiation, research shows there's no scientific evidence of any risks.
In fact, the International Commission on Non‐Ionizing Radiation Protection (ICNIRP) - a body that assesses the health risks of radio broadcasts - has [declared 5G completely safe](https://www.techradar.com/sg/news/5g-is-safe-new-scientific-guidelines-say) as long as its new guidelines are followed (which they will be).
It spent seven years coming up with the new guidelines, which have been developed after a thorough review of all relevant scientific literature, scientific workshops, and an extensive public consultation process.
The ICNIRP stated that even its previous guidelines, dating back to 1998, would have been adequate for 5G, but additional protections have been put in place. These new guidelines address all forms of 5G, including the very highest frequency spectrum.
This follows [tests from Ofcom](https://www.techradar.com/sg/news/ofcom-tests-find-uk-5g-radiation-is-safe) (the UKs communications regulator), which found that electromagnetic field (EMF) emissions from 5G are a fraction of the highest safe level. The maximum measured at any site was approximately 1.5% of those levels.
There have also been growing (and baseless) concerns that 5G is in some way related to Covid-19, even leading masts to be subject to arson attacks https://www.techradar.com/sg/news/5g-and-coronavirus-scientists-say-rumours-are-complete-and-utter-rubbish in the UK. But this is nothing more than a conspiracy theory.
In a statement, Mobile UK (a trade association representing the UK's main mobile networks), said: "There is no scientific evidence of any link between 5G and coronavirus. Fact. Not only are these claims baseless, they are harmful for the people and businesses that rely on the continuity of our services."