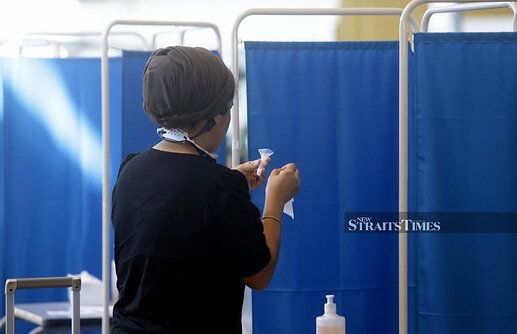 KUALA LUMPUR: Five asymptomatic domestic tourists were found to be positive for Covid-19 when they were screened for the virus before entering Langkawi today.
They were screened under the pioneer travel bubble project which kickstarted on the island destination today.
Health director-general Tan Sri Dr Noor Hisham Abdullah said they were found to have been infected with the virus through the rapid test kit antigen (RTK-Ag).
"These five cases detected are of Category 1 which do not show symptoms. They have been issued with the Home Surveillance Order and have to be isolated for 10 days," he said in a statement today.
Dr Noor Hisham said as of noon today, a total of 2,546 people were screened at the air and sea entry points into Langkawi.
He said 1,250 people were screened at four airport entries, while 1,296 others at the Kuala Perlis ferry terminal.
Six people who had undergone the real-time Reverse Transcription Polymerase Chain Reaction (RT-PCR) before heading to the airport were negative for the virus, while 12 children under the age of 6, who were untested, were allowed to fly with their respective families.
Source: New Straits Times