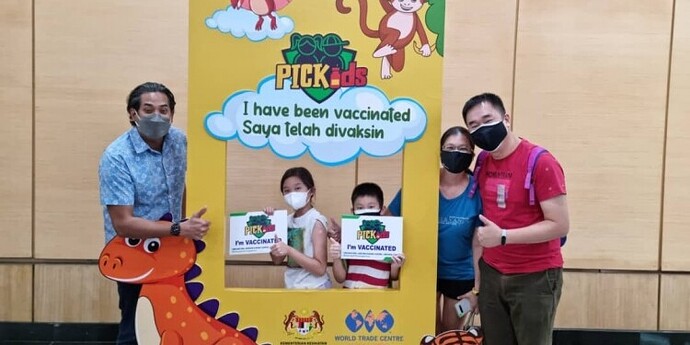 Malaysia has started vaccinating children aged between 5-11 years old against COVID-19 under the PICKids. If you have a child that turns 5 years old this year, take note they must pass their birthday before they are eligible to get the COVID-19 vaccine.
The Special Committee on ensuring access to COVID-19 vaccine (JKJAV) has posted an "FAQ" on Twitterthat asked if a child who turns 5 years old in November 2022 is eligible to get the vaccine. According to the committee, the child is not eligible as they must wait until after their 5th birthday.
Parents and guardians are advised to book the vaccine appointment for the child only after they reach the official age of 5 years old. Even if you can register them before their 5th birthday, the vaccination centre will not proceed with the vaccination if they are below the minimum age on the day of the appointment.
If you've booked an appointment for your child by mistake, you can cancel it in MySejahtera. To cancel, just launch the app, go to the home screen and then tap on COVID-19 vaccination. On the dependents section, you can tap on your child's name and then tap on "Click here to cancel your dependent appointment".
PICKids has officially started yesterday, 3rd February 2022 with bookings available on MySejahtera. According to Health Minister Khairy Jamaluddin, this is the last piece of the puzzle to the National Immunisation Programme. Malaysia aims to vaccinate 50% of 3.6 million children with at least one dose by the end of February.
At the moment, only Pfizer (children) vaccine will be offered to children aged 5 to 11 years old and it will be administered with a longer 8-week interval between the first and second dose. The Pfizer formulation for children is less potent than the adult version as it contains an mRNA concentration of 10ug (30ug for adults/teens) and an injection volume of 0.2ml (0.3ml for adults/teens). The Pfizer vaccine for kids was granted conditional approval by Malaysia's Drug Control Authority last month.
source: soyacincau