ALOR STAR: Kedah recorded 1,016 cases of Hand, Foot and Mouth Disease (HFMD) since January this year, a jump of nearly 50 per cent compared to the same period in 2019.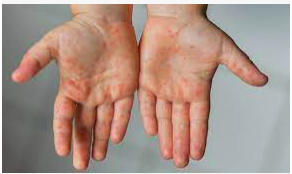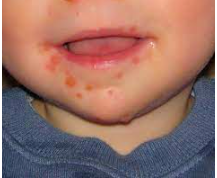 State Health and Local Government Committee chairman Datuk Dr Mohd Hayati Othman said 102 HFMD cases were reported in Kedah between May 1 and 7 (18th Epidemiology Week).
"The highest number of cases were reported in three districts namely Kuala Muda (29 cases), Kota Setar (22 cases) and Padang Terap (17 cases).
"This has brought the accumulative HFMD cases for 2022 to 1,016, a jump of 46.6 per cent compared to the same period in 2019 (prior to the Covid-19 pandemic)," he said in a statement today.
He also advises the public especially those with young children to take precautionary measurers such as maintaining personal hygiene, washing hands regularly, performing health screening at day care centres and disinfecting contaminated surfaces.
"Parents are also advised to refer their children to the nearest clinic or hospital if they develop symptoms such as fever and rashes on their hand, foot and mouth. Avoid taking children to crowded places such as public swimming pools, markets, shopping malls and bus stations.
"Refrain from sending children with symptoms to schools or day care centres," he said.
HFMD is caused by infections of various viruses, particularly Coxsackie A16 and Enterovirus 71 (EV71) viruses. The viruses spread by contracting with the patient's saliva, blisters and faeces.
References