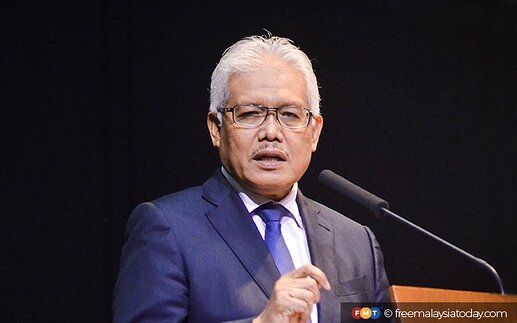 PETALING JAYA: Home minister Hamzah Zainudin has denied that the personal information of 22.5 million Malaysians was leaked online.
In a Bernama report, Hamzah said that a leaked dataset, which is allegedly being sold online for US$10,000 (RM43,870), did not belong to the national registration department (JPN).
He also said the individual believed to have been involved in the sale of the dataset would be investigated.
Tech website Lowyat.net yesterday reported that a JPN dataset, which has details of the entire population of the country with birth years from 1940 to 2004 – or roughly 22.5 million people – was on sale for nearly RM44,000 at a database marketplace forum.
The seller claimed the personal data included full names, identity card numbers, addresses and photographs. Data from the Election Commission (EC) website is also allegedly up for sale.
Hamzah's details were also said to have been included in the leaked dataset, with Lowyat.net reporting that the seller provided information such as the minister's photo and date of birth as proof.
In September, Hamzah also denied that a JPN database containing personal details of four million Malaysians, and information from the Inland Revenue Board (LHDN) website, was being sold online.
Source: Free Malaysia Today