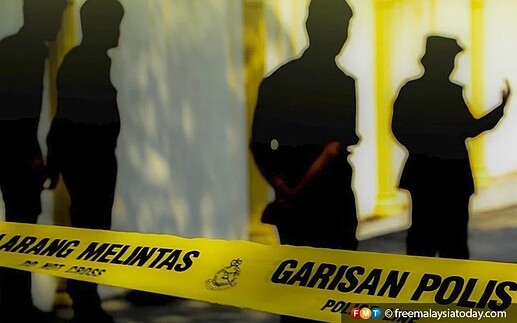 PETALING JAYA: A foreigner is suspected to have thrown three of his children from the Middle Ring Road 2 (MRR2) highway in Kepong before taking his life early this morning.
Sentul district police chief Beh Eng Lai said the children comprised an eight-year-old girl and two boys of unknown ages. The man, 38, is believed to be their father.
In a statement, Beh said the incident happened at about 5.50am and police received a report from a witness.
When police arrived, the man and the three children were found lying by the roadside near the Desa Jaya traffic lights.
He said the man and two of the children were confirmed dead at the scene, while one of the boys suffered severe injuries and was being treated in Hospital Selayang's intensive care unit.
He said the bodies were sent to Hospital Kuala Lumpur's forensic unit for autopsies to determine the cause of death.
He urged those with information to contact investigating officer Baldev Singh at 012-4806062 or the Sentul district police headquarters at 03-40482222.
Those who are feeling stressed, distressed, or have any emotional problems should seek help from doctors or reach out to Befrienders at 03-7627 2929.
Source: Free Malaysia Today