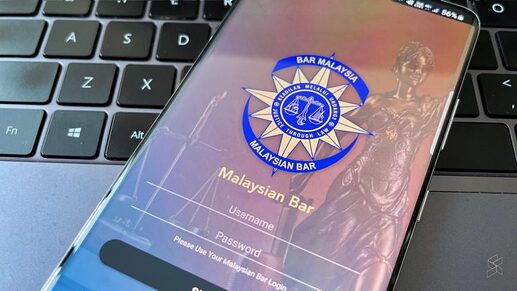 To help with the issue of bogus lawyers, or those who claim to be advocates and solicitors without holding a Practising Certificate, the Malaysian Bar has announced a significant update to its official app. In an official statement, the President of the Malaysian Bar, Salim Bashir, warned that the public should always meet lawyers that they intend to engage in person, while explaining a significant change to the app.
The Malaysian Bar app—available on both iOS and Android—will now feature a digital membership card (DMC) for Members of the Bar. This means that advocates and solicitors that have been called to the Bar can prove their memberships "instantly", and only those with Practising Certificates from the Malaysian Bar will be able to access this DMC.
In any case, the DMC also doubles up as a digital business card, with a QR code that can be scanned by clients, or other lawyers. Any potential changes to a lawyer's status with the Bar will also be reflected on the app in real-time, Bashir explains:
"This important feature benefits not only Members, but the public at large as it displays the legal status of every Member who is presently entitled to represent a client as an advocate and solicitor in real time. Any person who does not have a valid Practising Certificate, has been suspended, or struck off the Roll of advocates and solicitors is not allowed to access the mobile app."
In any case, you should still be cautious when engaging a new lawyer, and the Bar warns the public that they shouldn't accept the word of anyone without proper verification—even if they claim to be employees or intermediaries of law firms. When you do meet a lawyer in person, the DMC should contain the following information:
Member's name;
Firm name;
Firm address;
Firm telephone number;
Firm fax number;
Firm email address; and
Firm website.
Meanwhile, according to a document circulated to Members of the Malaysian Bar, the DMC also offers discounted rates for certain products and services from F&B partners, including Hilton Hotel and the St. Regis Kuala Lumpur. A full list of partners can be viewed here. To download the Malaysian Bar app on iOS, click here. For the Android version, click here.
Source: SoyaCincau