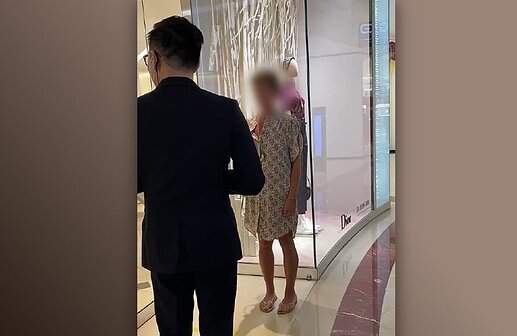 KUALA LUMPUR: A viral video of a woman who was denied entry into a luxury brands store at a popular shopping mall here for not wearing a face mask has rattled many Malaysians.
In a short video uploaded on Twitter by user @DFEfiercefun, the woman who appears to be Caucasian, was barred entry into the boutique by the staff for not wearing a face mask.
In the post, the Twitter user also tagged Health Minister Khairy Jamaluddin and the Health Ministry, asking them to track the woman down and impose a hefty fine.
The video, which was uploaded eight hours ago, has garnered more than 673,000 views.
Several social media users dubbed her the "KLCC Karen", referring to a sense of entitlement by certain anti-social individuals that has been reported in some Western countries.
Meanwhile, Khairy in a Twitter post, responding to the incident, said; "When in Rome do as the Romans do. When in Malaysia, please mask up. Regardless of the rules elsewhere."
He also said the ministry was getting more information regarding the incident from the management of the shopping mall.
Source: New Straits Times