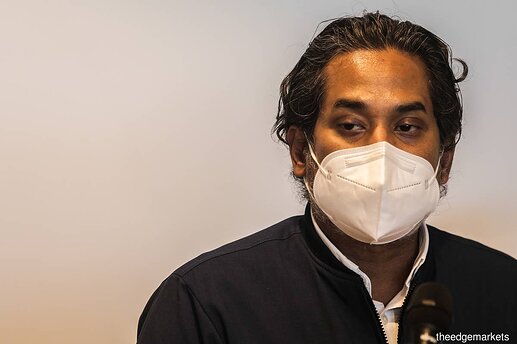 KUALA LUMPUR (Dec 25): Health Minister Khairy Jamaluddin on Saturday (Dec 25) revealed that 30 of 49 new Omicron Covid-19 cases in Malaysia were those returning from Saudi Arabia after performing the umrah.
He said many of them did not comply with the standard operating procedures while undergoing home quarantine.
He added that some of them had received visitors at home and inadvertently spread the virus to relatives and neighbours.
Bernama quoted Khairy as saying that of the total of 62 Omicron infections in Malaysia so far, 61 cases were imported, while one was likely to be a local infection reported in Sarawak on Friday.
He said the Institute for Medical Research (IMR) conducted PCR genotyping assay tests on 145 Covid-19 positive samples among travellers from Dec 15 to 21, with 60 of them presumed to be of the Omicron variant.
"On Dec 24, 45 of the 60 presumptive samples were confirmed to be of the Omicron variant through genome sequencing conducted by the IMR," Khairy told a press conference in Putrajaya on Saturday.
Meanwhile, he said the Institute of Health and Community Medicine, Universiti Malaysia Sarawak detected four of the Omicron cases.
Source: The Edge Markets