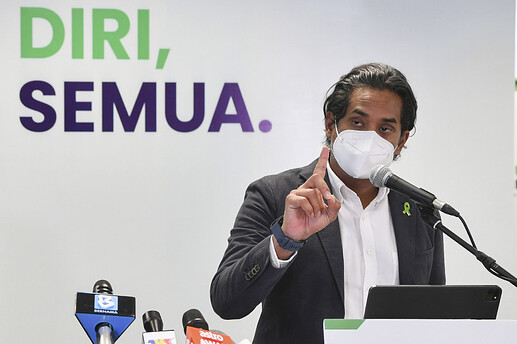 KUALA LUMPUR, July 23 — Members of the public are allowed to document themselves getting vaccinated via video or photographs, Science, Technology and Innovation Minister Khairy Jamaluddin announced today.
The National Covid-19 Immunisation Programme (NIP) coordinating minister's response comes on the heels of several controversies alleging irregularities in vaccination, from being given empty shots, to lack of vaccine volume.
Several social media users had also lamented that they were banned from filming their vaccination process.
"I also want to announce that, to avoid any more suspicions, I have ordered that firstly, as always, we ensure that the standard operating procedures available, that is to show the vaccine recipients the syringe which has been filled perfectly, before the injection happens.
"Secondly, permission from me, and I have also asked for permission from the health minister himself. If there are orders to not be given this facility, now vaccine recipients can video their vaccination. Go ahead and film yourselves and take a video of your vaccination so that you have hard proof and we also have hard proof that you have received a proper dosage for your vaccination.
"I hope this matter ends here, as I do not want to interrupt the spirit of the frontliners in carrying out their duties that have been a little affected these past two to three days. I take every single complaint from the public seriously and I don't want to downplay this. Even if it's one single error, that is one error too much," Khairy said.
Khairy was speaking at the weekly Covid-19 Immunisation Task Force (CITF) press conference with Health Minister Datuk Seri Dr Adham Baba.
Source: Malay Mail