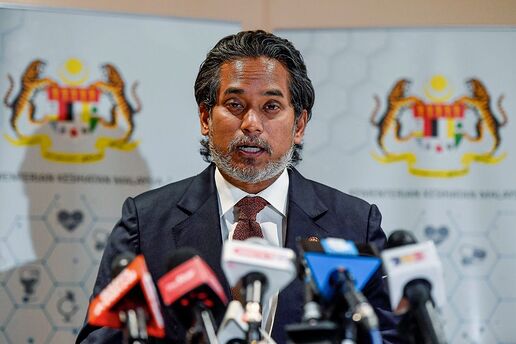 PUTRAJAYA: The second reading of the Tobacco and Smoking Control Bill 2022 is scheduled to be held in Parliament on Monday (Aug 1), says Khairy Jamaluddin.
In a special interview at the Health Ministry on Friday (July 29), the Health Minister said the voting may be held on Tuesday (Aug 2), if it was not wrapped up by Monday.
"This is an important bill for public health and saving lives. By passing this bill and through the successful implementation of the generational endgame, we can save at least two million lives by 2040," he said.
He said that apart from premature deaths, the bill would be able to reduce smoking related deaths.
"We have already spent more than RM6bil to treat three major smoking related illnesses such as cancer.
"The tax collected from smoking is only RM3bil and when we compare the treatment, the cost will go up to RM8bil by 2030," he said.
He added that the bill had been 12 years in the making, but noted how many non-governmental organisations (NGO) did not support it initially.
"They initially said they wanted to ban vape but when I became the minister, I wanted to find a compromise.
"I told them, give me some time to find a solution to regulate vape but also bring a positive impact towards controlling smoking overall," he said.
He also noted there was positive support from across all channels towards this bill.
Source: The Star