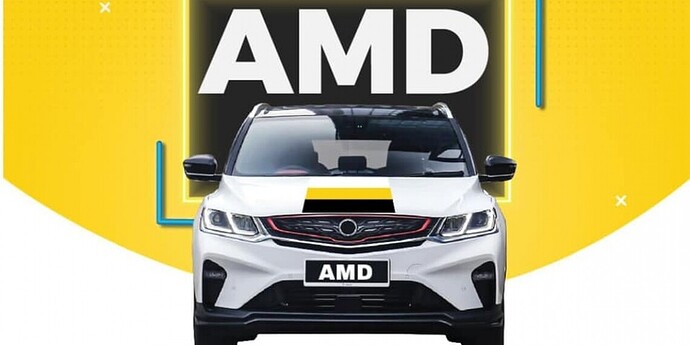 Are you a huge AMD fan? If you want other road users to know that you're a supporter of Team Red, the Road Transport Department (JPJ) is opening bids for the AMD number plate series. Interested parties can bid for their favourite numbers ranging from AMD 1 to AMD 9999 starting this coming Monday.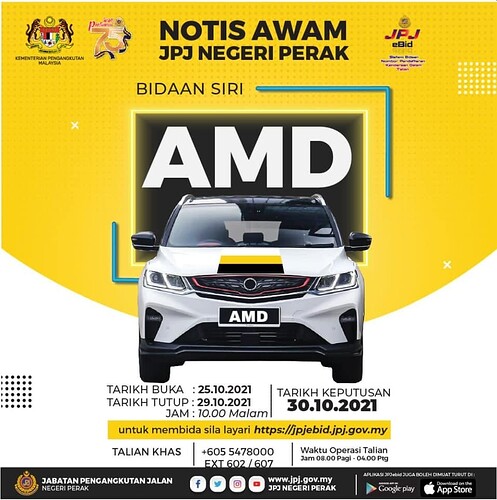 According to JPJ, bids for AMD numbers will open from 25th October until 29th October 2021 at 10pm via the JPJ eBid platform. The bidding results will be announced on Saturday, 30th October 2021. The eBid platform only accepts locally issued debit and credit cards (Master, Visa and Amex).
If you have any questions, you can contact JPJ Perak's special hotline at 05-5470000 ext 602 / 607 between 8am to 4pm during business days.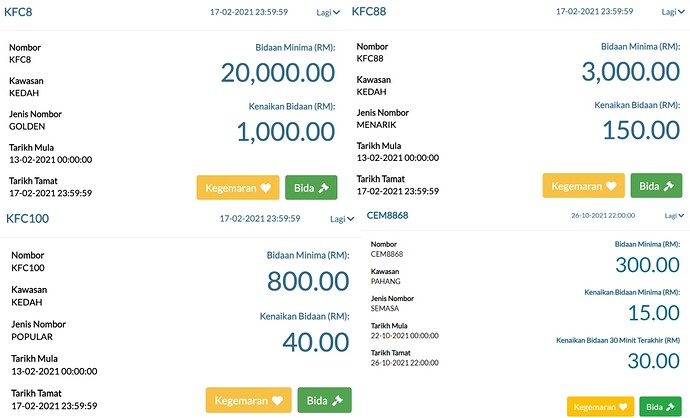 To place a bid, take note there's a minimum bid amount depending on the number's category. If you're bidding for "golden" numbers (1 to 10), the minimum bid is RM20,000 and the incremental bid is RM1,000. For "attractive" numbers (e.g. 11, 88, 555, 888, 8888, 9999), the bid starts from RM3,000 with incremental bid of RM150, while "popular" numbers (e.g. 80, 181, 787, 808, 1010, 8008, 8899, 9988) start from RM800 with incremental bid of RM40. The remaining "running" numbers start from RM300 with an incremental bid of RM15.
If you win the bid, you'll have 12 months from the date of the letter offer to register a vehicle. If you fail to do so, the offer is void and the payment won't be refunded.
In February this year, the KFC number plate series was put up for online bidding. A total of 3,188 people have placed their bids and JPJ collected over RM2.1 million. The highest bid was RM52,000 for KFC 7. Eventually, KFC joined in on the fun by having their very own open bidding for an actual KFC plate with a starting price of RM11.
So which number would you bid? Let us know in the comments below.
source: SoyaCincau