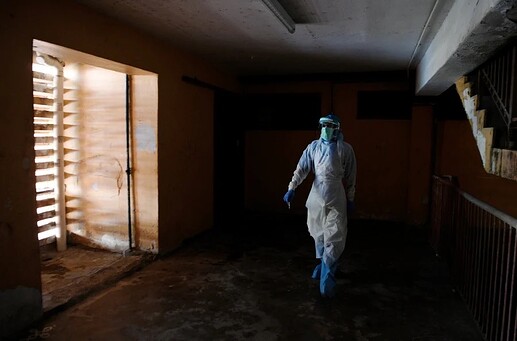 KUALA LUMPUR: Malaysia's daily Covid-19 cases showed a slight dip to 1,904 infections yesterday compared to Saturday's 2, 244 cases.
The Health Ministry's CovidNow portal reported there are now 4,791,456 cumulative Covid-19 cases nationwide since the pandemic struck the nation in 2020.
Of the new coronavirus infections, 1,903 are locally transmitted cases and one imported.
The highest daily Covid-19 infection was reported in Selangor with 671 cases followed by Kuala Lumpur at 328 cases and 167 cases in Sabah.
As of yesterday, active cases in the country stood at 28,961infections. Of which, 27,584 patients had been placed under home quarantine, 1,286 hospitalised, and 18 cases place at Covid-19 quarantine and treatment centres.
There are 73 cases receiving treatment at intensive care units, with 36 patients needing ventilator support.
Selangor recorded the highest number of admissions yesterday at 92 cases, followed by Sabah at 74 and 45 in Johor.
Elsewhere, a total 386 Covid-19 cases were admitted to hospitals nationwide yesterday.
Malaysia also reported two Covid-19 deaths in Johor, taking the cumulative Covid-19 fatalities to 36,245.
On Covid-19 recoveries, the country reported a higher number of patients recovering from the coronavirus with 3,138 cases compared to the number of fresh cases yesterday.
There are now 4,726,250 people who had recovered from coronavirus.
The health ministry also reported no new Covid-19 clusters as of Sunday, with the last cluster being identified in Negri Sembilan on Aug 30.
The portal also reported there are still 23 Covid-19 active clusters across the country.
Source:New Straits Times