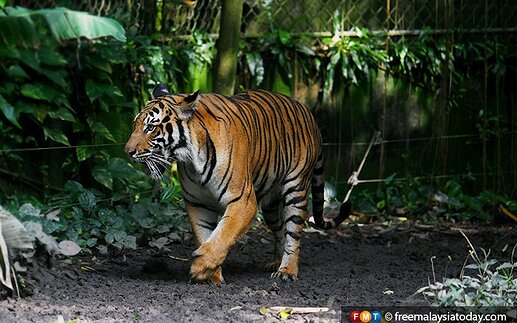 PETALING JAYA: The Kelantan government has refuted claims that logging activities have affected tiger habitats, resulting in the animals straying into remote villages.
Deputy menteri besar Mohd Amar Nik Abdullah said the accusations were inaccurate as there have been cases of tiger sightings at non-logging areas.
"I want to investigate the claims, so don't be quick to draw conclusions.
"The supposed reason that logging has caused tigers to roam (into villages) is not correct," Sinar Harian quoted Amar as saying after the state exco meeting today.
He was asked to comment on a group of Orang Asli from Gua Musang who submitted a memorandum to the Prime Minister's Office over the safety of residents in Pos Bihai from animal attacks.
The group warned of more serious incidents if the government did not immediately stop logging activities that had allegedly disrupted the wildlife ecosystem.
Amar said investigations and studies would be conducted by the relevant authorities and measures would be taken to ensure the situation was brought under control.
"The agencies involved have also informed us that initiatives are being developed for aging tigers which are unable to hunt for food.
"We also do not rule out the possibility that development may be one of the factors for tigers to enter villages," he said.
Asked about the endangered status of the animal, Amar said laws were in place and so far, no illegal hunting had taken place and tiger habitats had not been affected.
Source: Free Malaysia Today