According to media reports, high-quality photos and videos uploaded to Google Photos will begin to count against a user's 15GB of Google account storage next June.When Google launched Google Photos in 2015, the tech giant originally offered users unlimited uploads of 'high-quality' "The ability to take photos. The company announced that starting June 1, 2021, photos will once again count towards the overall storage cap of a user's 15GB Google account.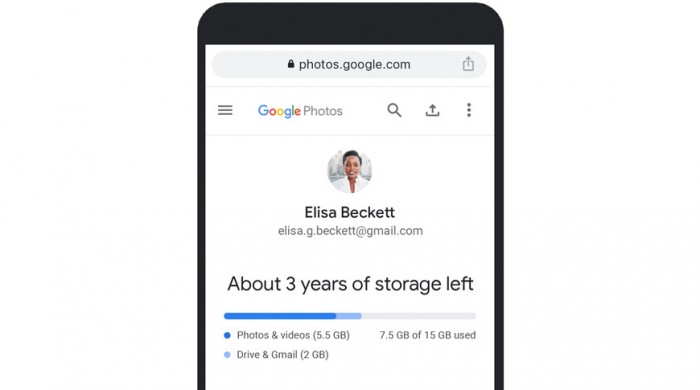 image source:
cnbeta
Google announced the change on Wednesday from the official Google Photos Twitter account.
Google says the reason for the change is to provide a higher quality experience for users and plans to further develop Google Photos in the future.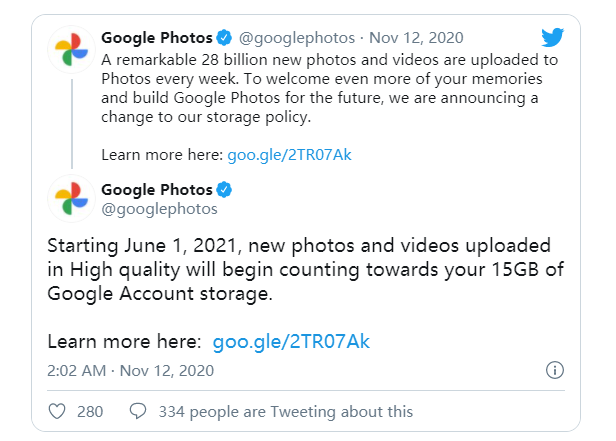 image source: cnbeta
Only photos uploaded after June 1, 2021 will count towards the 15GB limit that comes with each Google account, or towards the additional storage space purchased through Google One. The company notes that storage space for Google accounts is shared between Google Drive, Gmail, and Google Photos, meaning that users' new photos will compete for space with email attachments and any files stored in Google Drive.
Pixel users are the only ones who won't have to worry about this change. After June 1, 2021, all high-quality videos and photos will continue to be exempt from the change. Google is providing users with a personalized estimate that may explain how long the storage space will last, and says it will take into account how often users back up their photo and video content.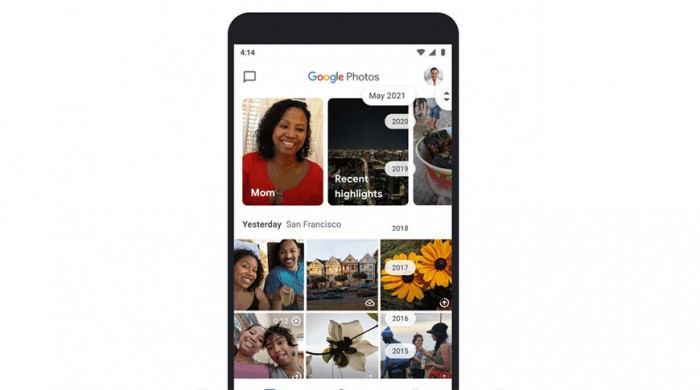 image source:
cnbeta
In June 2021, Google will release a new tool in the Photos app that will let users manage their photos and videos. The tool will analyze users' videos and photos and suggest deleting any that appear to be of poor quality.
Google suggests that users who need more space may consider purchasing additional storage through Google One, with plans starting at $1.99 per month for 100GB of storage.
Users with an Apple ID can consider backing up their pictures via iCloud. For $0.99 per month, users can get 50GB of storage that syncs across all Apple devices. For $2.99 per month, users get 200GB of storage. For those who really need a lot of backup, the $9.99 per month tier offers 2TB of storage.
Apple One owners can further expand their limit and add an additional 2TB of storage by purchasing the Apple One Premier plan, which costs $34.94 per month and includes 4TB of storage and is bundled with Apple Music Family, Apple TV+, Apple Arcade. Apple News+ and Apple Fitness+.
Source From cnbeta