(Petaling Jaya, 22th) The government 'Gerak Malaysia' mobile app had been launched since last week. User can use this mobile app to obtain their own QR code to be allowed to move during and after movement control order (MCO) .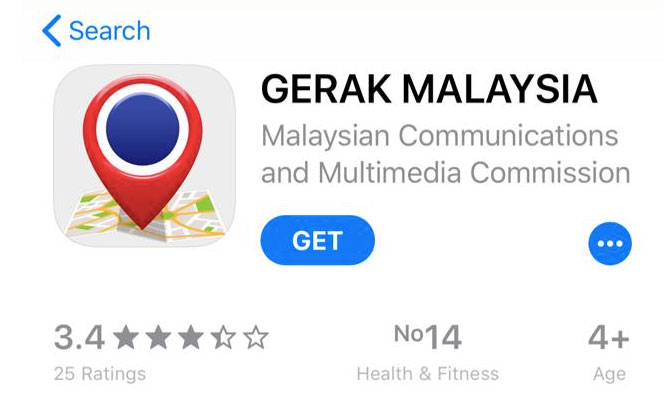 Its other main function is to use the location of mobile phone to identify whether the user had close contact with any COVID-19 patients

. This assist Ministry of Health to track them faster.
According to reporter, user need to verify contact number of mobile phone first. After obtaining and filling the authentication code, they need to fill in their personal details includes name, address, IC and email. Next, user must approve sharing of mobile phone global positioning system (GPS) location to help identify whether user have close contact with any COVID-19 patients

. After user approve the sharing of mobile phone location, GERAK app will remind the user to keep this mobile app active all the time. Last, user can click 'create QR code' to have their own personal QR code .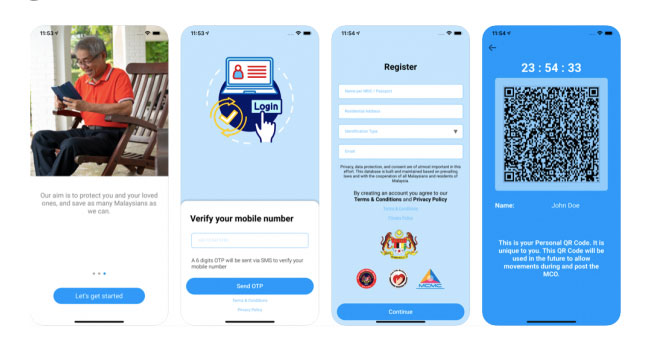 GERAK also will provide additional functions, such as provides latest information obtained from relevant institution, as well as basic coronavirus disease preventive measures and advice. The developer of GERAK mobile app is Malaysian Communications and Multimedia Commission (MCMC). This app was launched on April 15 and updated on April 18.