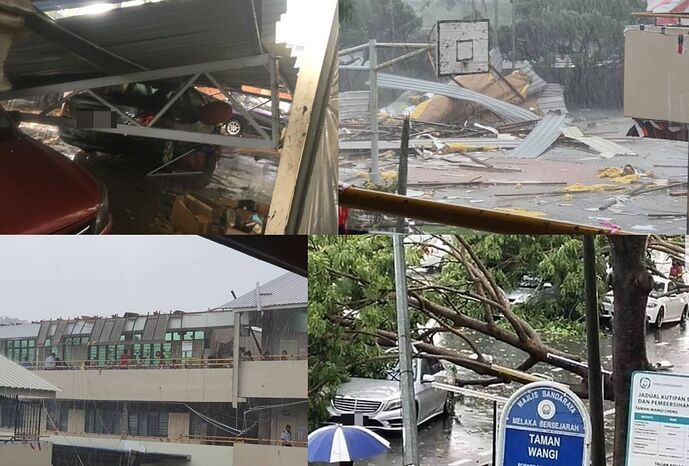 MELAKA, 11 Aug: A freak storm swept through the historic city here Tuesday (Aug 11) causing extensive damage and injuring a number of schoolchildren.
The heavy rain started at about 9am and there were strong gusts of wind damaging rooftops and uprooting trees in its trail.
The worst affected areas were Malim, Batu Berendam, Taman Merdeka Permai and Klebang.
Several cars were also damaged while the rooftop of a vernacular primary school was ripped off, injuring a number of pupils.
Kesidang assemblyman Allex Seah Shoo Chin described the damage as devastating.
State Fire and Rescue Department and Hang Tuah Jaya Municipal Council have said that their representatives are on the ground, surveying the damage.
Source: The Star