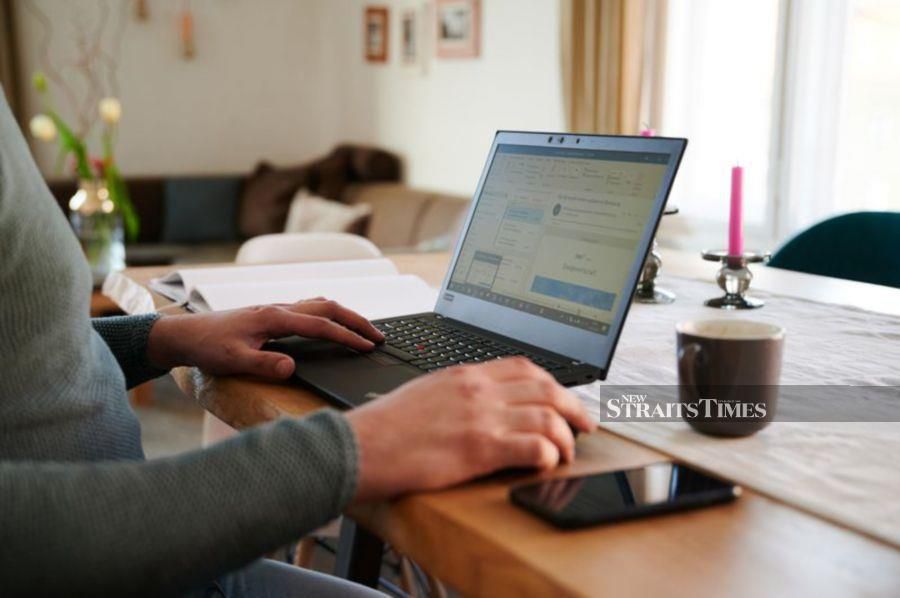 KUALA LUMPUR: Employees in the private and public sectors, at the management and supervisory levels, in areas under the Conditional Movement Control Order (CMCO) have been instructed to work from home starting Thursday, Oct 22.
Senior Minister (Security Cluster) Datuk Seri Ismail Sabri Yaakob said about one million workers in the two sectors in Kuala Lumpur, Putrajaya, Selangor, Labuan and Sabah will be affected by the order.
He said those affected include some 800,000 workers in the industrial sector; and 200,000 civil servants in the federal territories and states under the CMCO.
Ismail Sabri said the work-from-home order is being implemented to stem the surge in Covid-19 cases in Selangor and Sabah, adding that the Health Ministry has detected nine Covid-19 clusters involving workplaces in Selangor.
"This is to reduce the movement of workers, since there are factories and business premises which are still operating during the CMCO," he said.
Exemptions for the work-from-home order, he said, will be made for those whose jobs require being present at the workplace, such as finance department employees, and those involved in enforcement, management and welfare services.
Ismail Sabri said the International Trade and Industry Ministry (Miti) will be issuing the standard operating procedures (SOP) involved and a more detailed list of work-from-home jobs.
"Employers are required to issue permission letters for employees who have to work at the office. This is not a request, but a directive from the government," he said.
The directive, said Ismail Sabri, will depend on the length of the CMCO under which an area is placed.
Employees living in areas categorised as Covid-19 red zones and required to be in the office, he said, must undergo Covid-19 swab tests.
"If the workers are Social Security Organisation (Socso) contributors, the cost of the swab tests will be borne by the organisation. This is to ensure that those who are going to their workplaces are free from the virus," he added.
Source: NST