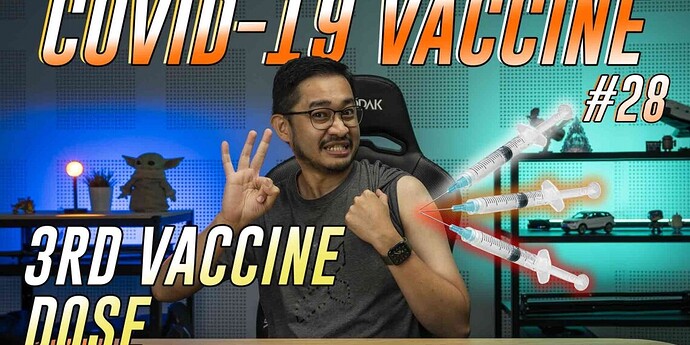 In the latest COVID-19 Vaccine Malaysia update, we will talk about the recent announcement to administer the COVID-19 booster shot for vulnerable groups as well as the vaccination programme for teenagers in Malaysia.
As announced by the Prime Minister, the COVID-19 booster shots will be given only for high-risk groups. This includes frontline medical personnel, immunocompromised individuals, senior citizens with comorbidities and those who are living and working in long-term care facilities. The third dose will require approval from the National Pharmaceutical Regulatory Agency (NPRA). They will reveal more details including which vaccine requires a booster and whether mix-and-match is possible.
For those who are living in the Klang Valley, walk-in vaccinations have been extended until 30th September but only at 5 selected vaccination centres. If you're staying in KL and Selangor but have not gotten an appointment yet, here's your opportunity to get vaccinated immediately.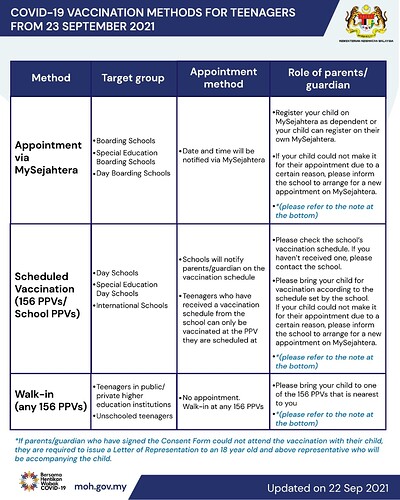 Despite the earlier announcement that teens can walk-in, the walk-in option is only for selected teens. This include teenagers (12 to 17 years old) who are no longer studying or who are currently in institutions of higher learning. School going teens are urged to wait for the schedule which will be released by their respective schools.
source: soyacincau