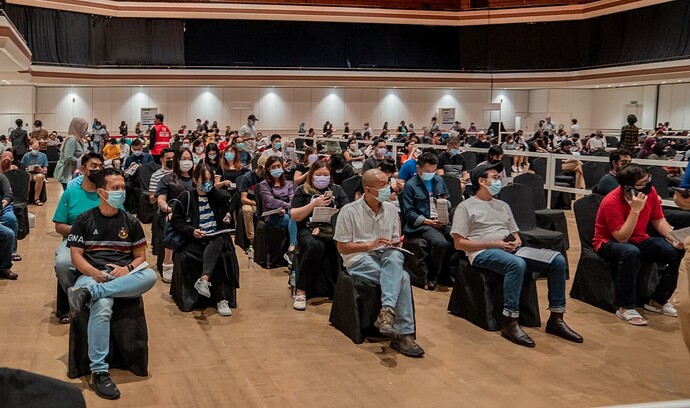 Malaysia has recorded 31,199 new COVID-19 cases yesterday which is a new record high since the start of the pandemic. This brings the total of cases to 3,305,157. According to the breakdown, 99.38% of the new cases are classified as Category 1 and 2 which had mild or no symptoms. Meanwhile, 0.62% of cases are classified as Category 3, 4, and 5, which have severe symptoms.
Although less than 1% of recent daily new cases are considered severe, there's a gradual increase in daily hospital admissions. There's also a noticeable rise in active ICU cases which include individuals that require ventilators. The number of new deaths is also seeing an upward trend but it is still significantly lower compared to six months ago following a high vaccination rate.
In the past week, there's been an increase in COVID-19 deaths reported in Malaysia. While over 70% of deaths are among senior citizens aged above 60 years old, there's a noticeable increase among younger adults aged between 18-49 years old shown on the COVIDNow dashboard.
Health Minister Khairy Jamaluddin has urged all eligible adults to get their booster shot to reduce the risk of death due to COVID-19. He reminded everyone to bring their parents and grandparents to get their booster. COVID-19 vaccine boosters under the National Immunisation Programme are now widely available via walk-in and Sinovac recipients can choose to get Sinovac for their boosters.
Between 27th January and 23rd February 2022, data has shown that fully vaccinated individuals with boosters have a lower risk of death compared to those who are unvaccinated or fully vaccinated without a booster. For the 80+ age group, over 100 deaths per 100,000 people were unvaccinated versus 20 deaths per 100,000 among the boosted. The gap is even greater among younger adults especially the 40-49, 50-59, and 60-69 age groups.
At the moment, Malaysia has fully vaccinated 97.5% of total adults and 60.7% have received their boosters. This leaves 36.8% of eligible adults who have not gotten their booster jab. Meanwhile, 90% of teens aged 12-17 years old have been fully vaccinated and 18.6% of younger children aged 5-11 years old have received their first dose.
source: soyacincau