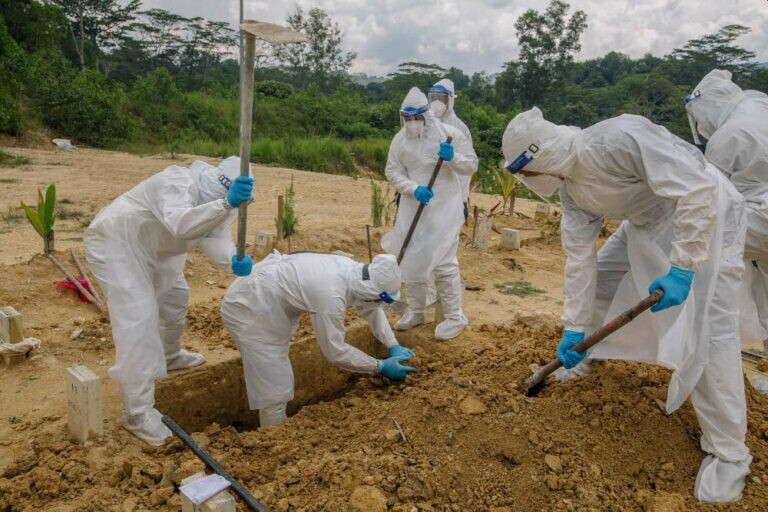 Malaysia has recorded 16,117 new COVID-19 cases today which brings the total number of infections to 1,044,071. There are 207 new deaths reported and the death toll is now 8,408. A total of 3,238 COVID-19 deaths have been recorded in July so far which is an average of 120 deaths per day.
The Ministry of Health has reported 11,526 new recoveries today and a total of 865,439 patients have recovered and discharged so far. The recovery rate is now 82.89% while the mortality rate is now 0.81%.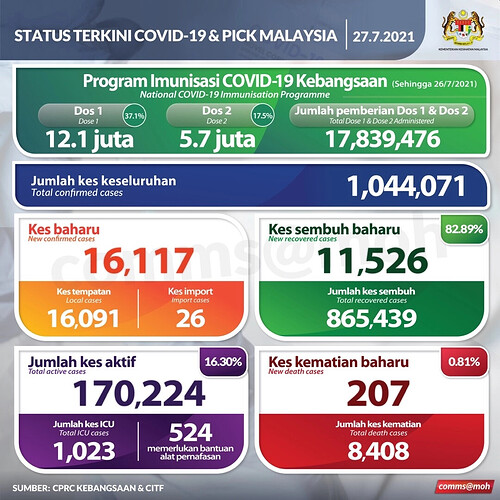 Total active cases have risen to 170,224. 1,023 cases are in ICU with 524 require respiratory support.
Out of the 16,117 new cases today, 26 are imported while 16,091 are transmitted locally. Selangor recorded the most with 6,616 cases, followed by Kuala Lumpur with 2,457 cases, Kedah with 1,000 cases and Johor with 907 cases.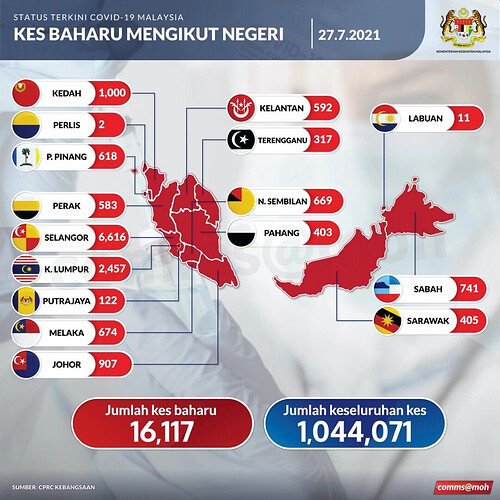 Source: SoyaCincau