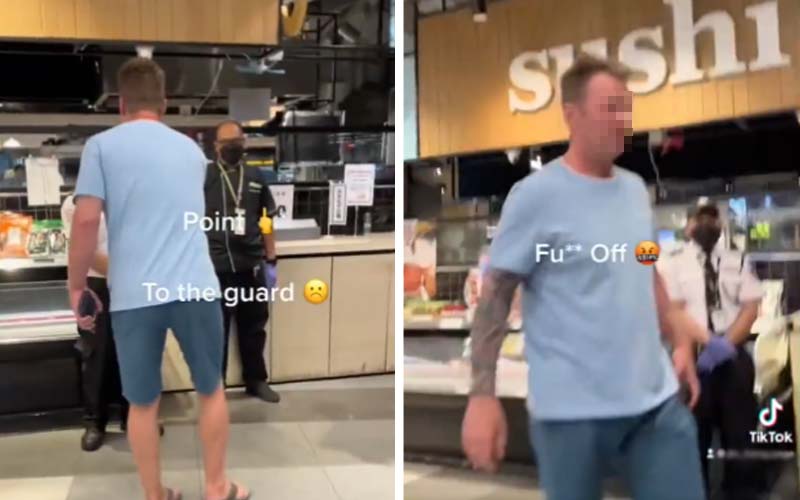 KUALA LUMPUR: A foreigner caught in a viral video last weekend for swearing and making lewd gestures at a shopping mall security guard after he was admonished for not wearing a face mask has been arrested by police.
Wangsa Maju district police chief Ashari Abu Samah said the 44-year-old Canadian was arrested after he went to the station at 8.30pm yesterday to give a statement upon learning that an 18-second-long video of the incident had gone viral on social media.
The Canadian, who resides and works in Kuala Lumpur, was given bail while police wait for the investigation paper to be completed and referred to the deputy public prosecutor for further instructions.
Ashari said the case was being investigated under Section 269 of the Penal Code, Section 14 of the Minor Offences Act 1955, and Regulation 18 of the Prevention and Control of Infectious Diseases (Measures Within the Infected Local Areas) Regulations.
Source: Free Malaysia Today