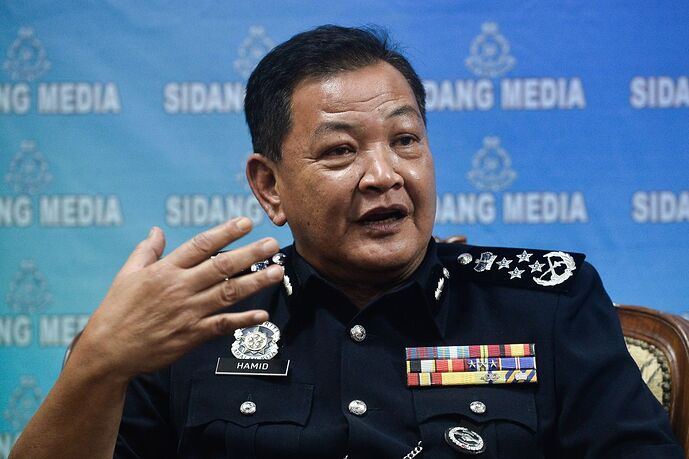 image source:
the star
KUALA LUMPUR: Police have received a report by a businessman who alleged that he was threatened, while in custody, by a few Malaysian Anti-Corruption Commission (MACC) officers and a man with a "Datuk" title.
The 32-year-old man was previously detained at his home in Wangsa Melawati on Oct 1, in connection to money laundering activities involving Addy Kanna and Alvin Goh, who have been detained under the Prevention of Crime Act (Poca).
Inspector-General of Police Tan Sri Abdul Hamid Bador (pic) said the report was lodged by the businessman on Sunday (Dec 6), while the MACC has also lodged a report denying the allegation.
"We have received both reports lodged by the trader and MACC.
"Both reports are being investigated by Bukit Aman CID," he said when contacted on Wednesday (Dec 9).
It is learnt that the businessman lodged a report claiming he was ordered to change the ownership of two cars to a Datuk, as a means to prevent any action against him during the money laundering investigation.
He also claimed that a few MACC officers asked him to list the Datuk as his partner in a furniture business.
However, the MACC has since the allegation.
Bukit Aman CID director Comm Datuk Huzir Mohamed had previously said that Addy Kanna and Alvin Goh, whose real name is Goh Leong Yeong, were among those detained under Poca for two years.
"The decision was made by the Prevention of Crime Board on Nov 25 and 26.
"They are placed at detention centres at Simpang Renggam, Bentong and Pokok Sena," he said.
Source: the star