Beirut explosion: Officials put under house arrest as at least 135 die and 5,000 hurt
---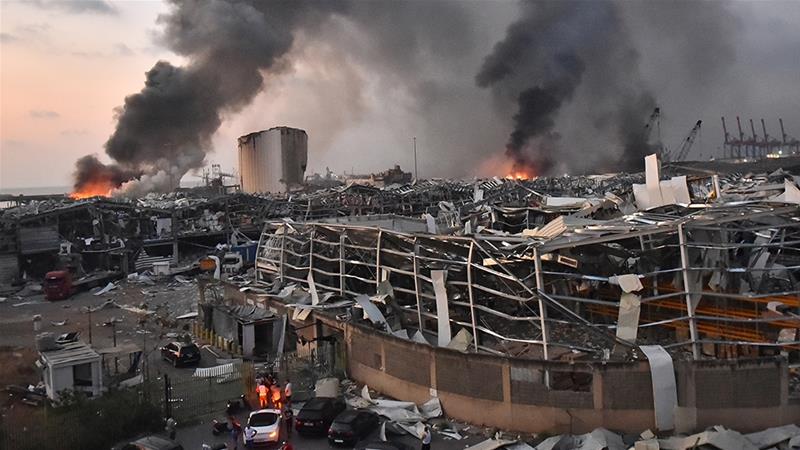 Image Sources: Al Jazeera
The number of dead in Beirut's huge explosion has risen to at least 135, with around 5,000 injured and tens of people still missing.
The rise was announced by health minister Hamad Hassan as rescuers continued a desperate search for survivors.
Up to 300,000 people have been left homeless and families are still counting the casualties and searching for the dead.
A two-week state of emergency in Beirut was also announced by Lebanon's cabinet, handing control of security in the capital to the military, as the disaster is investigated.
The cabinet has ordered port officials involved in storing or guarding ammonium nitrate since 2014 to be put under house arrest.
President Michel Aoun said the blast was caused by 2,750 tonnes of the chemical - used as a fertiliser and in explosives - which was left in a warehouse for six years.
The head of Beirut's port, Hassan Koraytem, said the highly-explosive material came to be stored there six years ago because of a court order, local broadcaster OTV reported.
Information Sources: new.sky.com