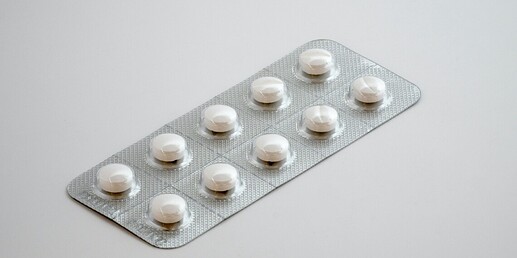 The Ministry of Health has reported two individuals had suffered acute poisoning after taking Ivermectin. The anti-parasitic drug has been widely speculated as the miracle drug to treat COVID-19 but it has not yet received approval from Malaysian health authorities for human consumption.
The first acute poisoning case was a 35-year-old individual who has suffered breathing difficulties that lasted five days after consuming one Ivermectin pill. The other case was a senior citizen that was found unconscious after consuming 15 Ivermectin pills in one go. Both cases have been reported to the National Poison Centre.
The Ministry stressed that Ivermectin is still not approved for treatment or prevention of COVID-19. It is aware of the illegal sale of the drug in the market. The Ministry has also warned the public that consuming Ivermectin at incorrect dosages can cause poisoning.
Minor side effects of taking Ivermectin include nausea, giddiness, diarrhea and stomach discomfort. The severe side effects can cause low blood pressure, lung damage and even death. The Ministry added that there is currently no antidote or specific treatment for Ivermectin poisoning in humans.
Ministry of Health has not completely ruled out the possibility of using Ivermectin and is running trials to evaluate its efficacy and safety in high-risk COVID-19 patients. Health Director-General Dr Noor Hisham shared that clinical trials are still ongoing but have been inconclusive so far.
He said that Ivermectin experiments in test tubes (in vitro) have shown some positive results but tests on living organisms (in vivo) have not. High doses are needed to have an antiviral effect which can present grave dangers and complications to patients.
The Health Ministry is currently testing three new drugs for COVID-19 treatment and the results are expected to be released next month.
The National Pharmaceutical Regulatory Agency (NPRA) has not approved any products with Ivermectin as an active ingredient to be used for human consumption. Ivermectin is commonly used for animals to prevent heartworm and there is a specific dosage based on the weight or size of the animal.
Besides Malaysia, the US FDA has also advised against the use of Ivermectin and they released an article titled "Why You Should Not Use Ivermectin to Treat or Prevent COVID-19". The European Medicines Agency (EMA) has also issued a similar warningagainst the use of Ivermectin to treat COVID-19 cases.
At the moment, there is little scientific data to support the use of Ivermectin in treating COVID-19 cases. The Journal of American Medical Association (JAMA) has published a randomised-control trial involving 476 adults. After 5 days of taking Ivermectin, the results show no significant improvement in COVID-19 symptoms.
Source: SoyaCincau