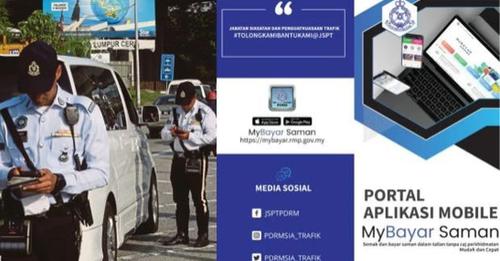 JOHOR BARU: The public has welcomed Bukit Aman's move to extend the 80% discount offer period for traffic summonses until the end of the month.
Lorry driver Zulhaili Zawawi said many were having problems meeting the previous four-day deadline, which ended yesterday.
"I have been waiting for this opportunity for so long and am glad that I can finally pay all my outstanding summonses.
"However, there were many who were waiting for their salary at the end of the month and couldn't do so.
"With the extension, I believe more people will benefit," he said.
Zulhaili, 31, was among those who queued up to pay their summonses at the Johor Baru South police headquarters yesterday.
"I waited since 7am and was finally able to settle all my summonses around 11am.
"We were told that the delay was due to a system failure that affected other police headquarters, as well," he said.
Private company employee T. Selvakumar, 42, said the extension could prevent crowds gathering at the police headquarters.
"Not everyone knows how to pay online and some prefer to go to payment counters at the police headquarters.
"On top of that, many are working on weekdays and are only free at the weekend.
"This has led to large crowds and long waiting hours," he said.
Over at the Kulai police headquarters, lorry driver Mohd Noor Arsat, 53, said he had waited since 7.30am to pay 12 outstanding summonses accumulated over the past four years.
"I have no complaints as it is rare to be given an 80% discount for traffic summonses," he said, adding that he managed to pay his summonses by noon.
To mark the 100-Day Aspirasi Keluarga Malaysia (Malaysian Family Aspiration) celebration, the police and Road Transport Department offered discounts of up to 80% for selected traffic summonses.
In Kuala Lumpur, Inspector-General of Police Tan Sri Acryl Sani Abdullah Sani said that due to the overwhelming response, Bukit Aman decided to extend the discount until Dec 31.
Acryl Sani said that since Dec 9, a total of 2.3 million summonses worth RM109mil had been settled.
"There was overwhelming response at our counters during the 100-day Malaysian Family Aspirations exhibition in KLCC which made it difficult to observe the SOP (standard operating procedure) and physical distancing," he told reporters during his walkabout at KLCC.
Acryl Sani said they were forced to close the KLCC counters on Friday.
"(Instead) We decided to open all traffic counters nationwide to enable the people to settle their summonses.
"We have also decided to extend the discount offer period to Dec 31.
"Our rationale is to avoid big crowds and a last-minute rush," he said, adding that police understood many people were facing hard times due to the pandemic, which was why they offered the discount.
Those who want to settle their summonses online could do so at www.mybayarsaman.rmp.gov.my.
Discounts are not offered for summonses related to accidents, overtaking at the double line, using the emergency lane, beating the red light, overtaking dangerously, non-compoundable offences, offences under trial, heavy vehicle offences or modification of a vehicle's exhaust system.
source: the star