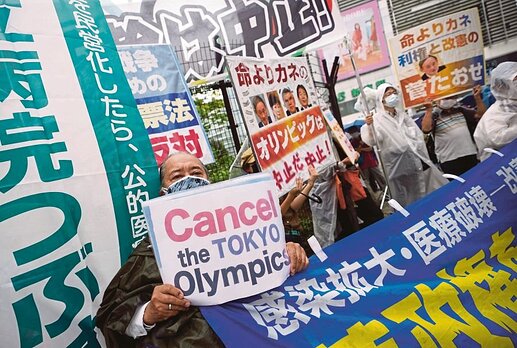 WILL Malaysia be denied the opportunity to participate in the Tokyo Olympics on July 23-Aug 8?
That is the grim scenario as it is learnt the Japanese government has asked the Games organising committee to consider denying entry for 10 countries, including Malaysia, which has experienced a surge in Covid cases recently.
The other countries on the possible "no entry list" are India, Pakistan, Nepal, Bangladesh, Maldives, Sri Lanka, Afghanistan, Vietnam, and the United Kingdom.
The Japanese cabinet, however, noted that if denying entry to athletes from these countries is not possible due to "management and preparation for the Games", stricter measures will be imposed on them.
This includes a mandatory 14-day quarantine for the Olympic contingents from the 10 countries.
These measures, sighted by Timesport in a circular, were implemented yesterday and are to last throughout the Games.
This has put the athletes from the 10-listed countries at a huge disadvantage.
For even if they are granted entry into Japan, they will be denied the chance to train at the venues.
Even if they are under a 14-day quarantine, the athletes can only train inside their hotel rooms, which is of little help when they are competing at Olympic level.
The last time Malaysia missed the Olympics was back in 1980, Moscow, in protest against the Soviet invasion of Afghanistan.
Source: New Straits Times